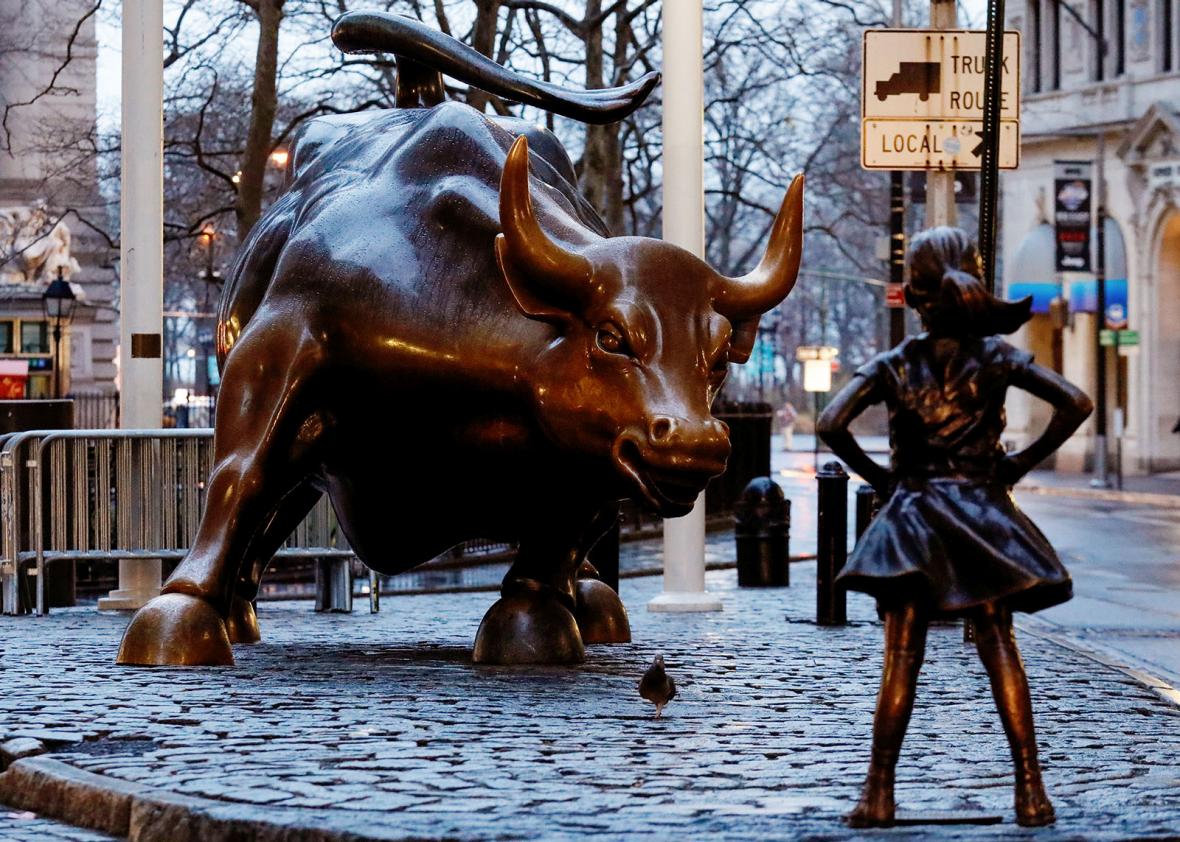 She's called "Fearless Girl" by artist Kristen Visbal - and she's taking a stand for women's equality by facing off with the Charging Bull.
A Wall Street firm has fitted a statue of a girl in Lower Manhattan to stare down the well-known bronze charging bull on International Women's Day.
"As a steward of almost $2.5 trillion of assets, we want to engage with boards and management around issues that we think will drive core results", said Lori Heinel, State Street's deputy global chief investment officer.
State Street said it would vote against boards of companies that fail to take steps to increase its female board members, and plans on sending letters to 3,500 asking companies to act.
The McCann agency received a permit to install the statue - called "The Fearless Girl" - for a month but hopes that this example of "branded art" will stay much longer, according to AdWeek.
SSGA has issues guidelines to drive greater board gender diversity through active dialogue and engagement with company and board leadership. "It should inspire the young to dream as if anything were possible and simultaneously encourage today's working woman to hold her ground, no matter what challenges may come barreling down the pike".
"By the time I got my camera out, the news photographers were telling her what to do", Almonte said.
The Fearless Girl is a symbol of the power of female leadership both today and tomorrow. Eleven people sit on the company's board of directors, three of whom (or 27%) are women. Put in place in honor of a day when women around the country went on strike to demonstrate the economic clout of American women, the statue makes a powerful statement about the importance of women in the workforce.
"We're actively pursuing that it stays for a month", a spokesperson for State Street told Reuters.
"I see it as a piece that every woman can and should relate to", said Visbal.
The statue is meant to mark International Women's Day and the firm's push for gender parity.
The original statue has been in Bowling Green Park in New York's Financial District since 1987 and was created by Italian-born artist Arturo Di Modica to symbolize America's "bullish" financial resilience. That's why we have made it our mission to remind businesses of the value of gender diversity.