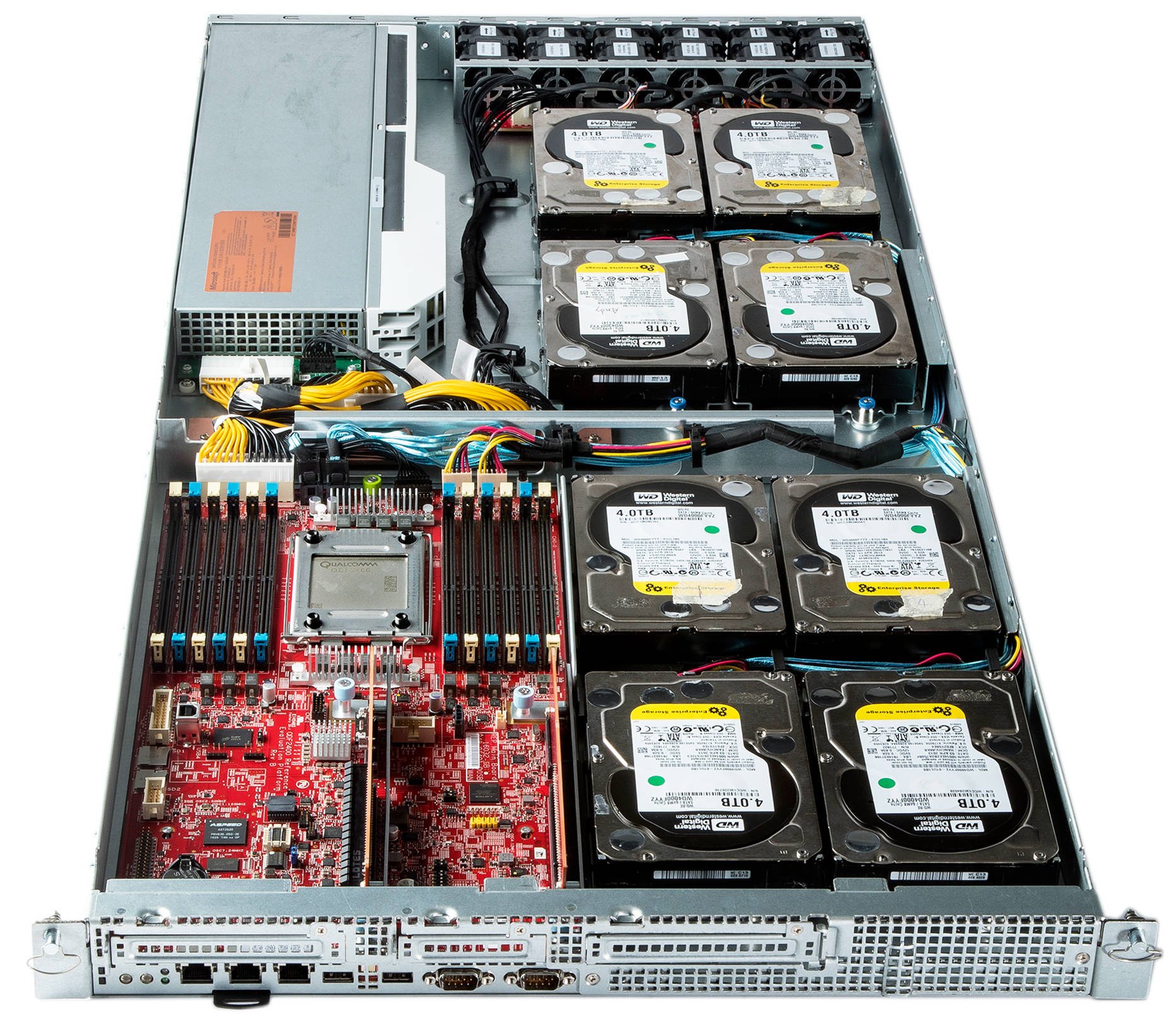 And Microsoft is supporting the change by building an optimized version of Windows Server to run on these chips.
The rise of compute-intensive applications and intense virtualization, along with the demand for hyperscale servers, makes it critical for cloud service providers like Microsoft, IBM, Google and Amazon to find efficiencies wherever they can, while boosting performance and scalability. These workloads all benefit from high-throughput computing.
At the Open Compute Project's summit in Santa Clara, California, today, Microsoft will demonstrate its Windows Server data center virtualization software running on servers that use ARM-based chips.
On the one hand, porting Windows Server to ARM is not tremendously surprising; we know that Windows client is coming back to ARM (indeed, although Microsoft stopped selling Windows client systems with ARM processors in 2015, Windows on ARM never actually went away, as Microsoft continued to develop it for use in Internet-of-Things devices). The software and hardware are being tested with non-production Bing and Azure cloud services workloads.
The new partnership around ARM server hardware is merely an extension of their relationship, a sign that ARM has come of age and is ready to enter the datacenter space in a significant way.
QDT added that it has been working with Microsoft for several years on ARM based server enablement.
On Wednesday, at the 2017 Open Compute Project U.S. Summit, the software maker unveiled some significant announcements around its next generation hyper-scale cloud hardware design, according to a report from Anand Tech. The Centriq Open Compute Motherboard server has 48 CPU cores and fits into a 1U server chassis.
For the first time ever, Microsoft is expected to show the Windows Server OS running on an ARM server.
It has been bumpy road to legitimacy for ARM server chips. That's because the chipsets and motherboards adhere to strict open standards, meaning peripherals and other hardware should be automatically discoverable and programmable by the operating system rather than requiring drivers for specific chipsets.
For its part, ARM is thrilled to have Microsoft as a partner in servers.
Any engineer who has experienced ARM SoCs in the embedded world will know the pain of hunting for documentation and driver source. The backend infrastructure for the server (or data center) ecosystem is nearly completely controlled by the latter.
Intel has been facing some serious competitive pressures lately.
"We continue to look for ways to empower our customers to create wherever they are. However, we understand the desire of our customers to evaluate other product offerings", Dan Francisco, an Intel spokesman, said in a statement.
RIP, Wintel alliance. It's now WinComm. or WinAvium. Only time will tell if Qualcomm can pose a threat to Intel's dominance in the data center.
What this'll mean for Cavium - if I'm right that it'll need to transition to newer technologies in this market quickly - is potentially increased research and development expenses as it's believed that each new manufacturing technology requires more R&D effort to utilize.