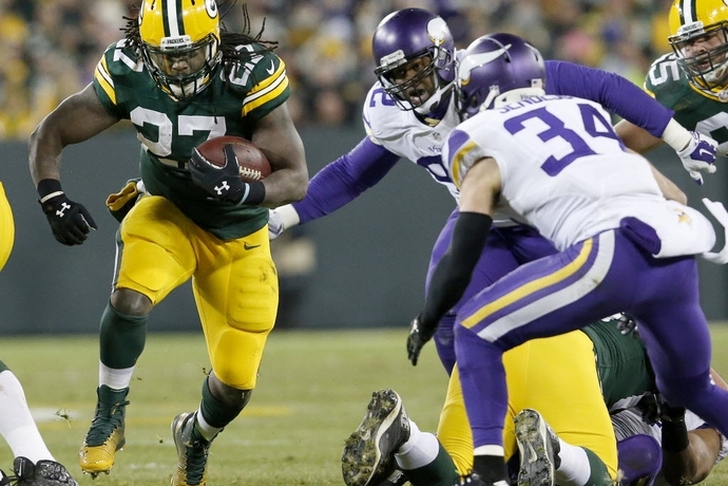 The contract is for one year and is worth $3.75 million with a chance to be as high as $5 million, according to Mike Garafolo. He spent the first four years of his career with the team before signing with the Jacksonville Jaguars prior to the 2015 season.
The Packers are bringing back cornerback Davon House.
ESPN's Rob Demovsky first reported House was signing a one-year deal with the Packers.
Jones, 26, is the second Packers free agent to visit the Vikings in as many days, touring Winter Park a day after running back Eddie Lacy made his visit in Minnesota.
Elliot missed five games this past season but led the Packers in special teams tackles. Jones is an unrestricted free-agent and met with the Vikings on Monday.
He played in 59 games, including seven starts, and totaled 80 tackles (58 solo), 9.0 sacks, seven passes defended, an interception and two fumble recoveries. He has performed primarily as a defensive end in the Packers' 3-4 defense, but with the Vikings has the ability to play either as a base defensive end or as an interior rusher in passing situations.