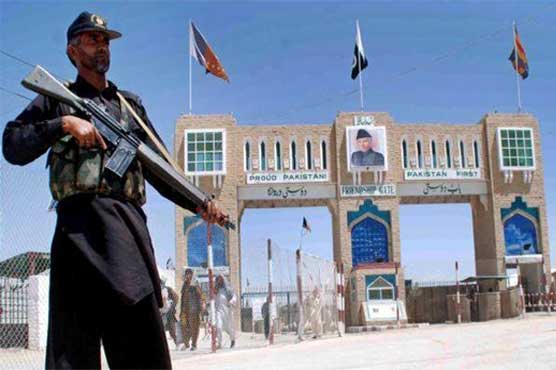 Afghan security forces fired without provocation on Pakistani census workers and soldiers escorting them near the Afghan border, killing one civilian and wounding 18 others, Pakistan's army said Friday.
Major Gen Nadeem Ahmed said more than 100 Afghan soldiers were also injured in the retaliatory attack by the army to the firing by Afghan forces on Friday in the Balochistan province.
Border clashes between Pakistan and Afghanistan killed at least 13 people and wounded more than 80 others Friday in a disputed area, officials said.
But Samim Khpalwak, spokesman for the governor of Afghanistan's Kandahar province, said the Pakistani officials had strayed on to the Afghan side of the border and were attempting to count people living there.
Afghanistan refuses to allow Pakistan to set up additional border posts, even though the frontier area is used by the Taliban and other Islamic militant groups.
He said terrorism is a common threat to both the countries, and peace can not not be maintained without securing the border between them.
"Woke up to celebratory front page headlines today in all Pakistani papers saying Pakistan killed 50 Afghani soldiers and injured 100 in Chaman clash", Zakhilwal tweeted.
"It is the responsibility of the Afghan government to ensure that such incidents are permanently stopped", Sharif said.
The Pakistan DGMO asked his Afghan counterpart to direct his troops to defuse the situation, Dawn news reported.
Since then, the Pakistani authorities have closed the Chaman border crossing with Afghanistan.
Pakistan also apprised that firing from Afghan side not only led to the loss of precious lives, but also disrupted the census process in areas on the Pakistan side of the border and caused damage to properties.
Officials told Dawn that the border crossing remained open at the scheduled time at 8am on Saturday with hundreds of pedestrians and vehicles loaded with trade goods crossing over to both sides.
Ghafoor said Afghan forces have been creating hurdles for census workers since April 30 in the villages of Killi Luqman and Killi Jahangir, which are divided between Pakistan and Afghanistan. The tension between two countries escalated after clashes earlier this week which killed 10 Pakistani civilians. Kabul claims the villages are part of the war-torn country's Spin Boldak district, an assertion Pakistan flatly denies. Islamabad said the move was aimed at restricting the movement of Islamist militants that cross over the porous border and launch attacks on Pakistani soil.