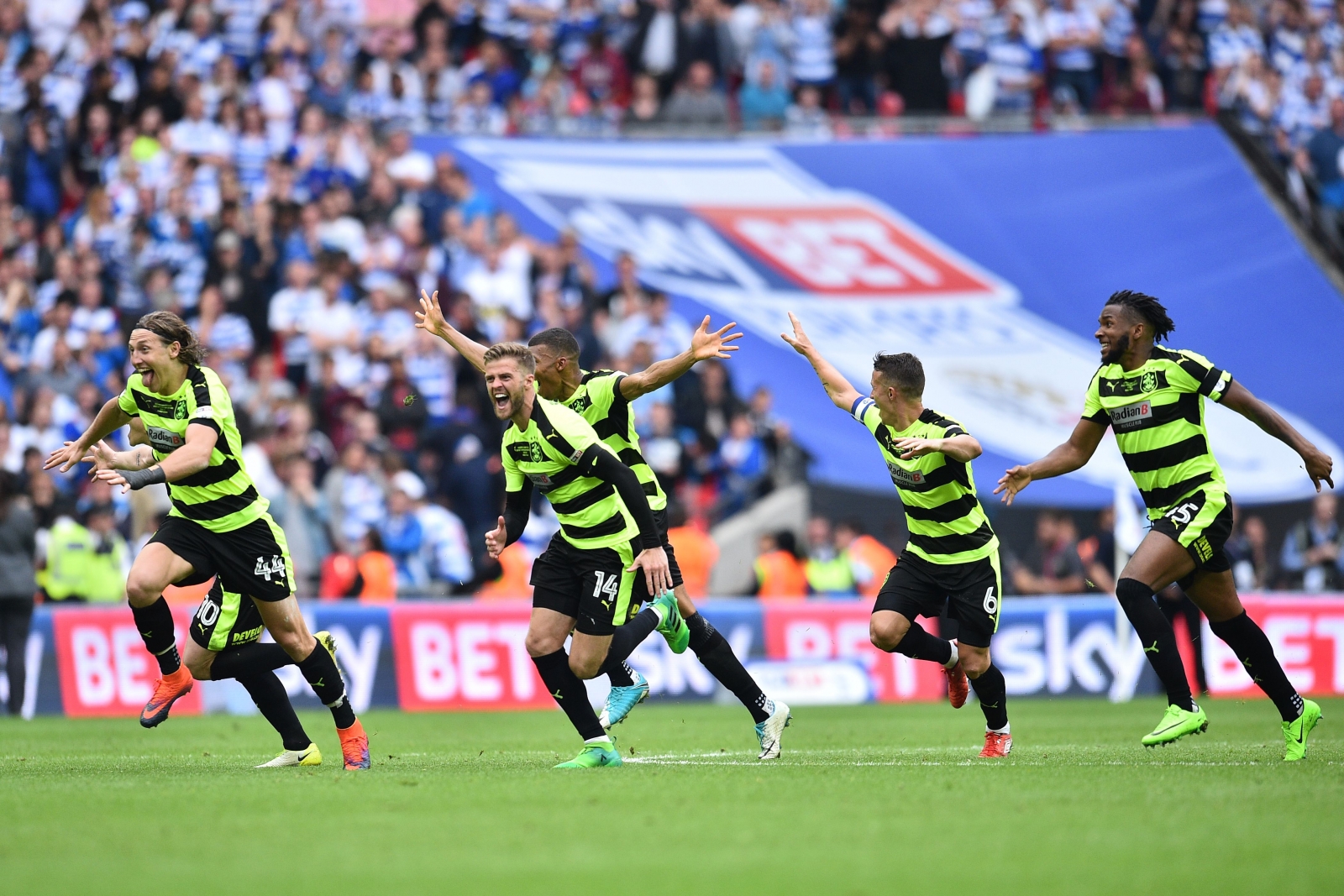 Huddersfield recorded two victories over Leeds over the course of the season, with February's triumph sparking a mass touchline brawl between managers, David Wagner and Garry Monk.
Huddersfield are back in the top flight after 45 years, clinching Premier League football and a £170million windfall by beating Reading on penalties in the Championship play-off final after the score had finished 0-0 at the end of extra time.
What he has achieved this season has left Huddersfield fans stunned as the former Borussia Dortmund II boss, who left the German giants in November 2015, has built a hardworking, organized team.
The expectancy for a similar impact could prove to provide a lot of pressure as the season unfolds for Farke, and it could be dealing with this expectancy and pressure that defines his time as Norwich City's first foreign manager.
The Terriers beat Reading 4-3 on penalties after a goalless 120 minutes in the Championship play-off final at Wembley.
"We've had such a great season - what a wonderful pay-off to the season".
"To be honest, I don't believe that he will move now because of such an achievement with this club and get the chance to play Premier League next season with this club", he said.
"I'm so emotional. To say I've been supporting this club since 1969, to be a Premier League team now - dreams come true", Hoyle told Sky Sports.
"I am happy for everyone who has helped us make this big, big achievement, and especially for the chairman who has backed almost all of my ideas - even when they seemed ridiculous", added the 45-year-old.
"We have to be focused on ourselves and this football club has to be focused on themselves", Wagner said.
However, Nahki Wells kept the Terriers in the game, firing home to make it 3-2 to Reading.
"I think it's important given the change of ownership that we build on what we've done".
Cue much love for the Aussie, who for the record, was Huddersfield's official player of the year. "This group of players deserve it", added Wagner.
Dean Hoyle celebrates after securing promotion to the Premier League. I'm just trying to enjoy the night.
We would pay good money to hear the "clunk" that accompanied the impact but we'll just have to make do with the wonderful visual.
"We've reached the dreamland, the promised land and little Huddersfield, the little dog, is now a big dog and we're there".
"I thank David, these guys (players), the backroom staff, people that have worked at the club for 30-odd years".