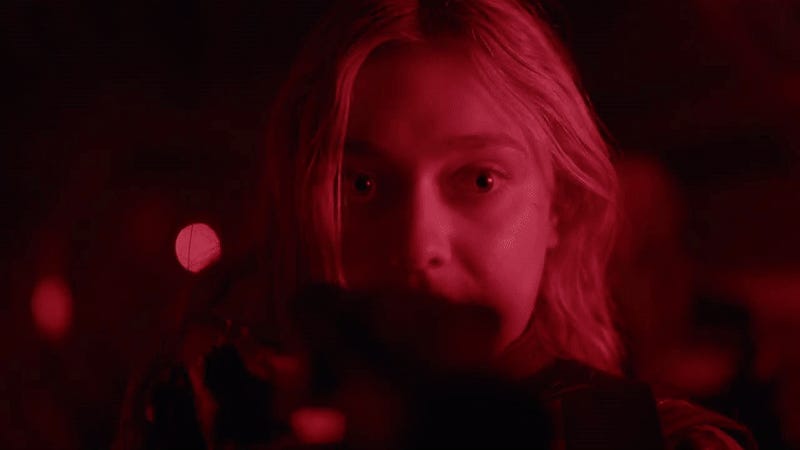 Blomkamp, the director behind District 9 and Elysium, has been teasing his experimental project on social media for a while now.
"The new world altered everyone", a voice says.
With this project, it seems like Blomkamp is trying to utilize Steam as a go-to place for experimental art and as an outlet for his own wacky and freakish alien invasion ideas without the limits of studio expectations. The trailer announces that the series of short experimental films called "Oats: Volume 1" will be available to stream on Steam in the next couple months. Neither Blomkamp or Oats Studios has provided a cast list for the short but we at least spotted Dakota Fanning, Sharlto Copley, Sigourney Weaver and what appears to be a digitally de-aged Michael Biehn.
We don't know exactly when this film will come out, besides "soon", or what its length will be, besides "short".
The ensuing trailer tells us a fair bit about what to expect, and exemplifies everything we love about Blomkamp's style of sci-fi story telling. The idea is to sell his short films on digital video game retailer Steam as tests for potential full feature films. "Adapt or die. It was as simple as that".
Details related to Oats Studios are scant, but a teaser posted to the company's YouTube channel offers a first look at the sort of content it plans to serve up. If you want to keep up to date on Oats Studios' stuff, their Twitter account is also worth a follow.
Blomkamp famously got his start by directing short films, including Tetra Vaal, Alive in Joburg, Yellow and Tempbot.