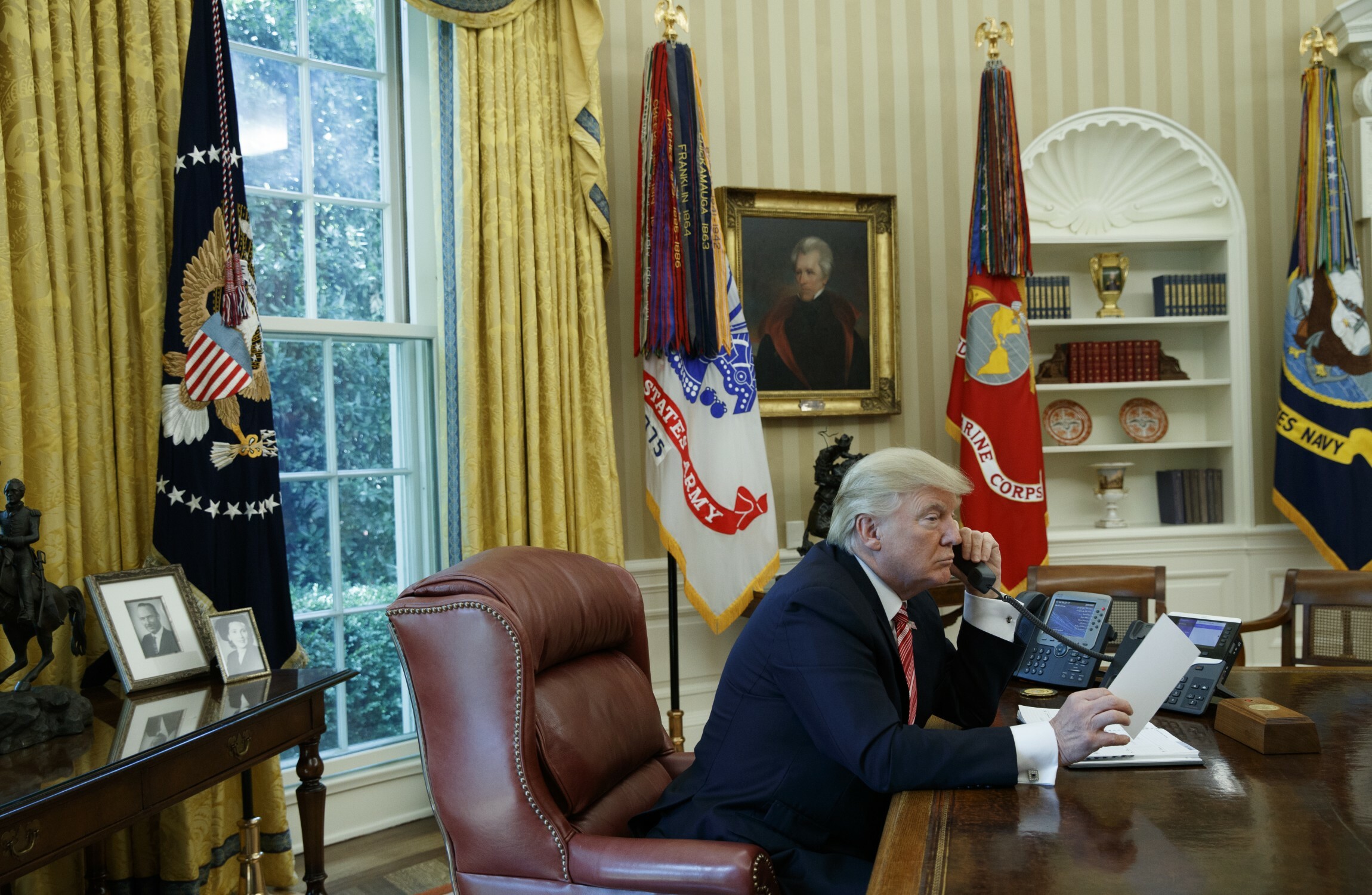 Taoiseach Leo Varadkar will hold his first official phone call with US President Donald Trump later today.
Reporters were brought to the Oval Office for the beginning of Tuesday's conversation.
The call comes as the POTUS has been given the green light to introduce his travel ban.
The White House's daily press schedule confirms Mr Trump will speak to "Prime Minister Leo Varadkar of Ireland" at 11.15am US Eastern Standard Time, which is 4.15pm Irish time.
The ban has been reinstated until autumn.
He also congratulated Varadkar on his election, and said he looked forward to meeting him next St Patrick's Day.
An Irish government spokesperson confirmed the planned call, adding that Varadkar had held phone calls with a number of other worldwide leaders since his appointment two weeks ago - including French President Emmanuel Macron, British Prime Minister Theresa May, Indian Prime Minister Narendra Modi and German Chancellor Angela Merkel.
Before speaking with the Taoiseach, Mr Trump will also have a call with new French President Emmanuel Macron.
Mr. Trump stated: "Congratulations on your great victory". I know so many of them, I feel I know all of them.
"I just want to congratulate you".
Mr Varadkar's predecessor Enda Kenny invited Mr Trump to Ireland last March.
The pair also discussed migration, Brexit and the movement of goods and citizens across the border, climate change, free trade, Irish inward investment in the U.S. and the undocumented Irish, or illegal Irish immigrants, in the US. However, he said no progress had been made in organising the visit and there was no timeline in place.
"I wouldn't [invite Trump]", he said. As of yet, however, there has been no transatlantic discussion on such a presidential visit and there was no talk about such a visit during Tuesday's phone exchange.