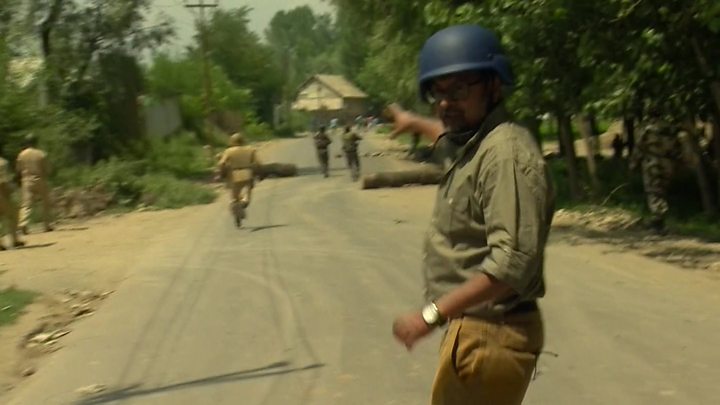 On Twitter, Ministry of External Affairs (MEA) spokesperson Gopal Baglay hit back at Pakistan army chief General Qamar Javed Bajwa for glorifying Burhan Wani, who was killed by Indian security forces on July 8 a year ago in an encounter Kashmir's Anantnag district. He further said that India can not suppress the voice of the people of Kashmir through use of brute force.
"All internet services, including broadband and high- speed mobile internet, have been restored in Kashmir", said an official.
File image of Burhan Wani with other Hizbul Mujaheedin militants.
All roads leading to the rebel leader's home town of Tral in south Kashmir have been closed and authorities have seized thousands of motorbikes to prevent people travelling between villages in the area.
Wani, an icon of the freedom movement in held Kashmir, was killed by the Indian troops on July 8 previous year, leading to a surge in the calls for separation.
As the first death anniversary of Hizabul Mujahideen commander Burhan Wani is being observed in both sides of Kashmir, Chief of Army Staff General Qamar Javed Bajwa said that Kashmiri people have right of self determination.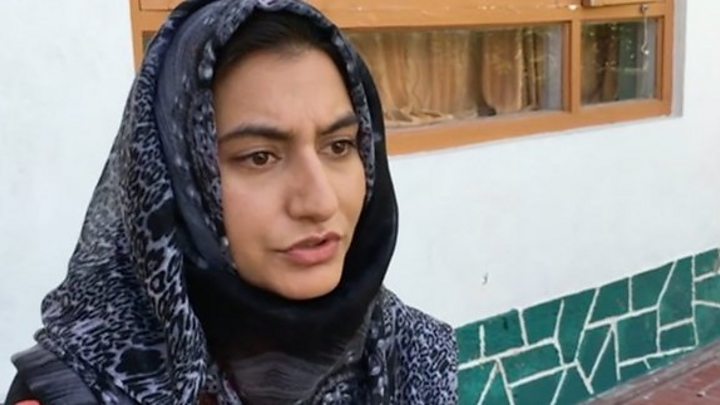 Media playback is unsupported on your device Media caption Why Kashmiri youths supported militant Burhan Wani
Widespread protests erupted in the Kashmir valley after Wani's death.
Wani was a commander of the terror group Hizbul Mujahideen and was killed in an encounter by police on 8 July, 2016. The clashes have claimed a number of lives and injured hundreds of others.
Khan said that they were not planning a blanket ban on the Internet on Burhan's anniversary in the valley. Burhan was among the new wave of tech-savy militants who used to leverage social media to recruit and influence Kashmiri youth. The Congress stands by the security forces.
The four South Kashmir districts saw large-scale violence like stone pelting and bandhs for almost six months last year after Wani's killing and the yatra was also badly affected by the unrest last year. The Foreign Office alleged that Indian firing had resulted in the death of five Pakistani citizens.
According to Dunya News, Sharif reiterated that Pakistan remains shoulder to shoulder with their Kashmiri brethren and will continue their political, diplomatic and moral support in their right to self-determination.
An Indian policeman stands guard on a street during a curfew in Srinagar. Now Pak COAS (Pakistan army chief) glorifies Burhan Wani.